YOUR HEART TO A DOG TO TEAR
A Group Show and Auction benefitting All Dogs Matter.

4th December 2022. Take Courage Gallery. Amersham Arms.
1st Floor, 388b New Cross Rd, London SE14 6TY
-
5th-15th December 2022. The Auction Collective.


There is sorrow enough in the natural way
From men and women to fill our day;
And when we are certain of sorrow in store,
Why do we always arrange for more?
Brothers and Sisters, I bid you beware
Of giving your heart to a dog to tear.


- The Power of the Dog.

Rudyard Kipling (1865-1936)
Waves of grief and joy intertwine in Rudyard Kipling's poem, The Power of the Dog, both elegy and celebration of the affection his canine companion bestowed upon the artist through the shared course of their lifetime.
Questioning the almost masochistic desire for unconditional love whose source's lifespan is inevitably shorter than the writer's, Rudyard understands the relationship between dogs and dog owners as an exercise of acceptance of the coexistence of love and death, good and evil, and the ultimate victory of the first as a consequence of its persistence over the ultimate fate of their animal friends.
Dogs as a member of a family unit are considered as professors on the understanding of goodness and selflessness, through which to love and celebrate the notion of the other.
Their lack of self-conceptualization, the impossibility of looking at themselves in the mirror, a total abandonment of the ego.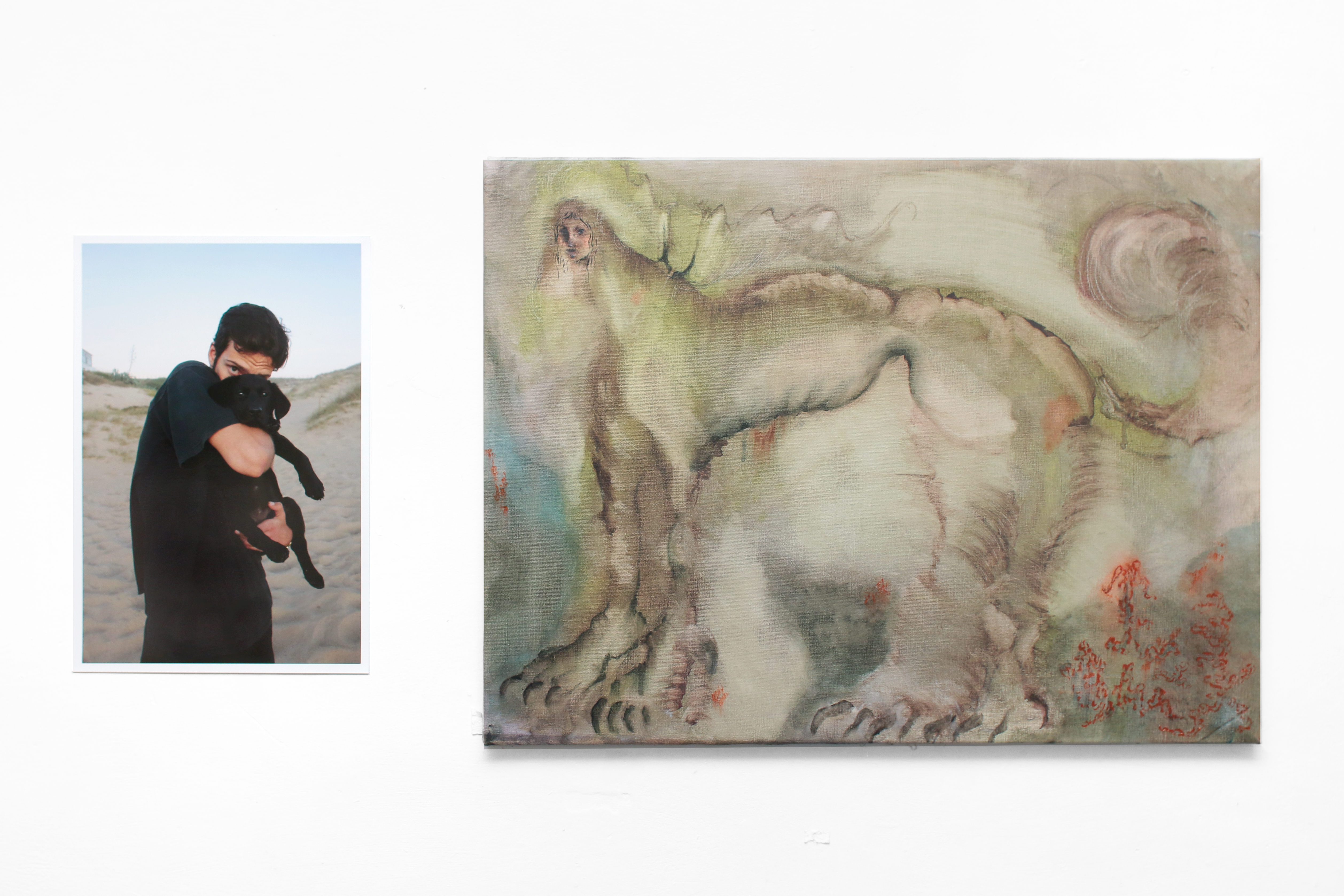 In this exhibition the canine figure oscillates between friendly and menacing, spiritual and vulgar, dark and loving; in an array of feelings and perspectives that mirrors Kipling's nuance take on an otherwise overlooked presence.
Honouring the complexity and long journey of dog companionship next to humans, and the diversity of onlooks that art history has fabricated towards our pets, the exhibition embraces multiple styles and discordant voices.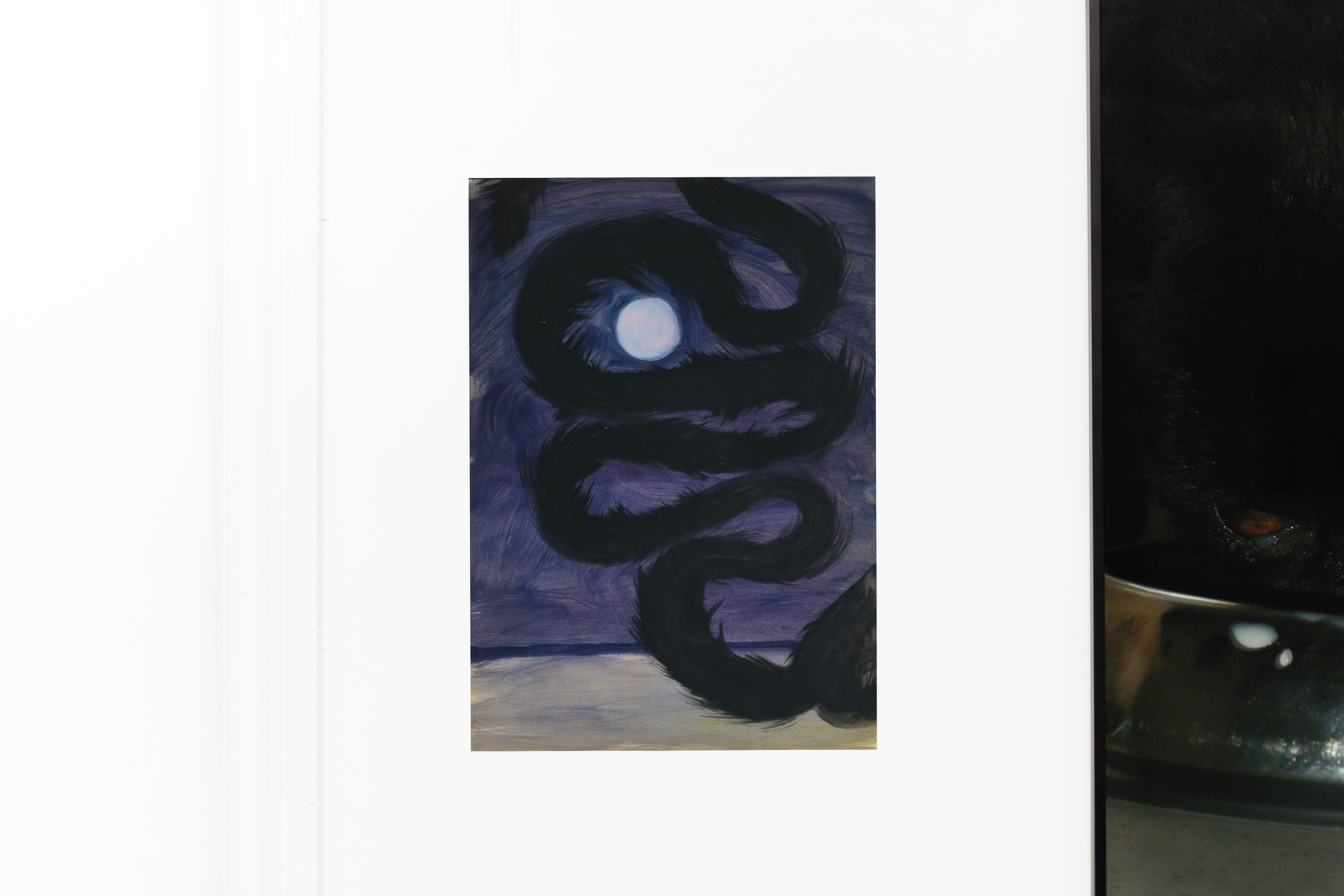 This exhibition will donate a 10% of its sales to
All Dogs Matter.
" All Dogs Matter is a dog rescue and rehoming charity working in and around London to transform the lives of unwanted and abandoned dogs. We also rehome dogs in need from overseas.
In 2021 All Dogs Matter rescued and rehomed 330 dogs with new owners. We also found forever homes for 48 unwanted and abandoned dogs from China, Egypt and Italy."
Dogs, like art, possess the beauty of a life that touches others.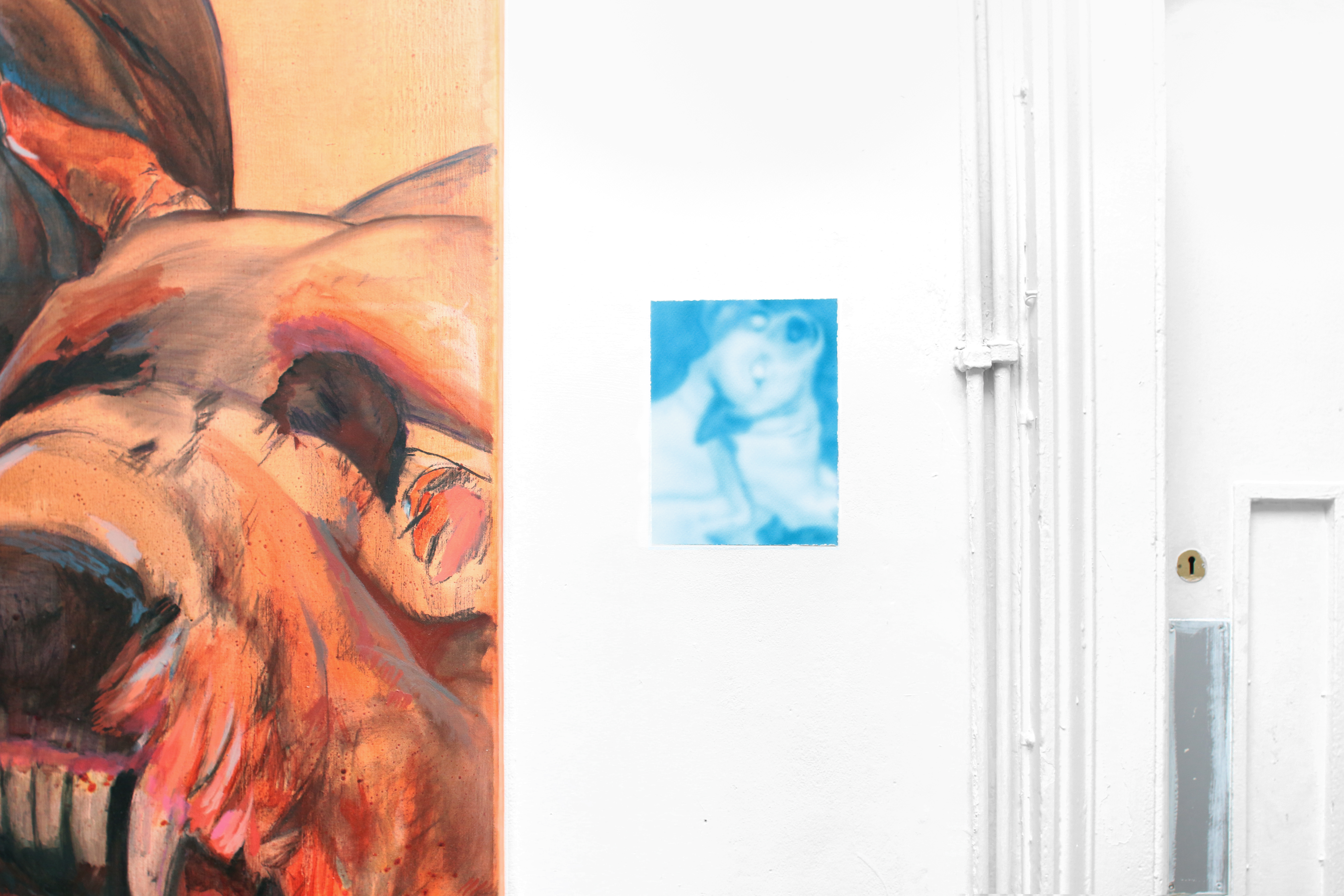 We have been incredibly lucky to be hosted this time by TAKE COURAGE GALLERY, a non-profit space for the development of workshops, exhibitions and creative events in New Cross, South London.
The show will than move into The Auction Collective for an online auction of all available lots.
Please find the link for registration here:
YOUR HEART TO A DOG TO TEAR.
PANG! PROJECTS X THE AUCTION COLLECTIVE.

PARTICIPATING ARTISTS
A Group Show.
15-30 September, 2022. LAB-ART Studio. Barcelona, Enric Granados 15-17. 08007. Barcelona, SP.
ABOUT US
Born between London and Barcelona, artist led PANG! Projects is an initiative dedicated to the platforming of the most exciting voices of the international contemporary art scene.
Of nomadic location and shapeshifting nature, PANG! will constantly reinvent itself in order to grant the most efficient way to bring the best art to the public. Our project moves beyond the traditional concept of an art gallery and will employ all necessary creative means to our purpose.
Collaboration and dialogue are core to our initiative. Our aim to tend bridges between different art scenes and cultural hotspots in Europe. We believe in no borders or unnecessary hierarchies, and keep our doors open to organically evolve as a community, while caring for and supporting our participating artists.
After the radical shift created by the Covid-19 pandemic, and as a result of the policies of scarcity and disconnection assaulting our political and cultural scene, making art for a living has become an increasingly difficult mission. We want PANG! to be our contribution towards this seemingly impossible goal.
By collaborating with emerging artists, we want to promote the work of those who have made their art an art of endurance against the adversities for all creatives in the field.
.
Because of this, PANG! has a compromise with all exhibiting artists, offering them straightforward conditions and simple contracts, and a higher commission than the 50% industry standard.
PANG! Projects' ultimate purpose is that of creating a space to celebrate contemporary art and the artists that make it happen. Simple as that. Holding room for conversation between the public and practitioners, where to share the transforming characteristics of an art piece with friends, family and strangers alike.
We want our collaborating artists ́ praxis to be at the front and centre of our initiative ́s identity, only defined by their passion and creativity.