YOUR HEART TO A DOG TO TEAR
A Group Show and Auction benefitting All Dogs Matter.

4th December 2022. Take Courage Gallery. Amersham Arms.
1st Floor, 388b New Cross Rd, London SE14 6TY
-
5th-15th December 2022. The Auction Collective.


There is sorrow enough in the natural way
From men and women to fill our day;
And when we are certain of sorrow in store,
Why do we always arrange for more?
Brothers and Sisters, I bid you beware
Of giving your heart to a dog to tear.


- The Power of the Dog.

Rudyard Kipling (1865-1936)
Waves of grief and joy intertwine in Rudyard Kipling's poem, The Power of the Dog, both elegy and celebration of the affection his canine companion bestowed upon the artist through the shared course of their lifetime.
Questioning the almost masochistic desire for unconditional love whose source's lifespan is inevitably shorter than the writer's, Rudyard understands the relationship between dogs and dog owners as an exercise of acceptance of the coexistence of love and death, good and evil, and the ultimate victory of the first as a consequence of its persistence over the ultimate fate of their animal friends.
Dogs as a member of a family unit are considered as professors on the understanding of goodness and selflessness, through which to love and celebrate the notion of the other.
Their lack of self-conceptualization, the impossibility of looking at themselves in the mirror, a total abandonment of the ego.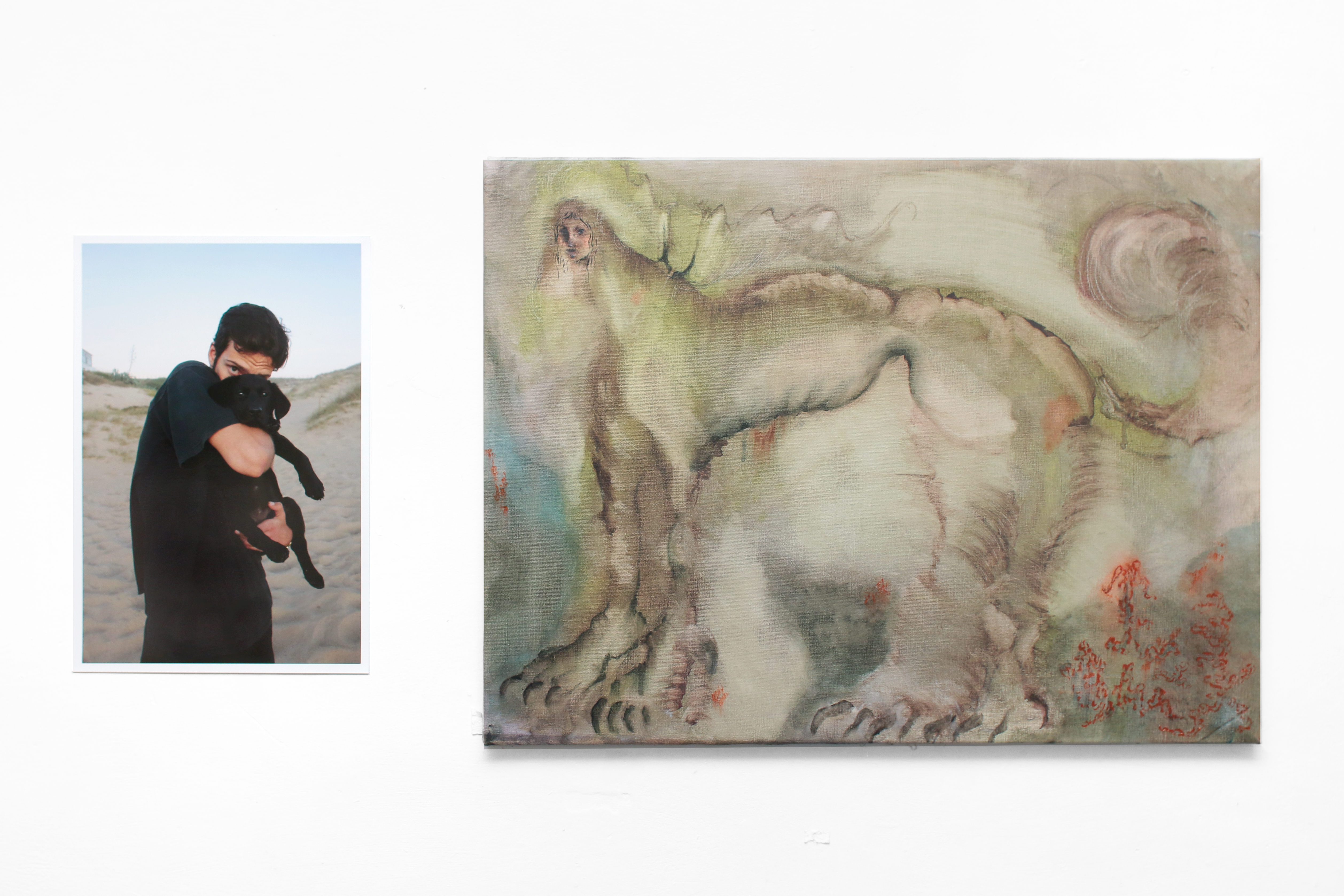 In this exhibition the canine figure oscillates between friendly and menacing, spiritual and vulgar, dark and loving; in an array of feelings and perspectives that mirrors Kipling's nuance take on an otherwise overlooked presence.
Honouring the complexity and long journey of dog companionship next to humans, and the diversity of onlooks that art history has fabricated towards our pets, the exhibition embraces multiple styles and discordant voices.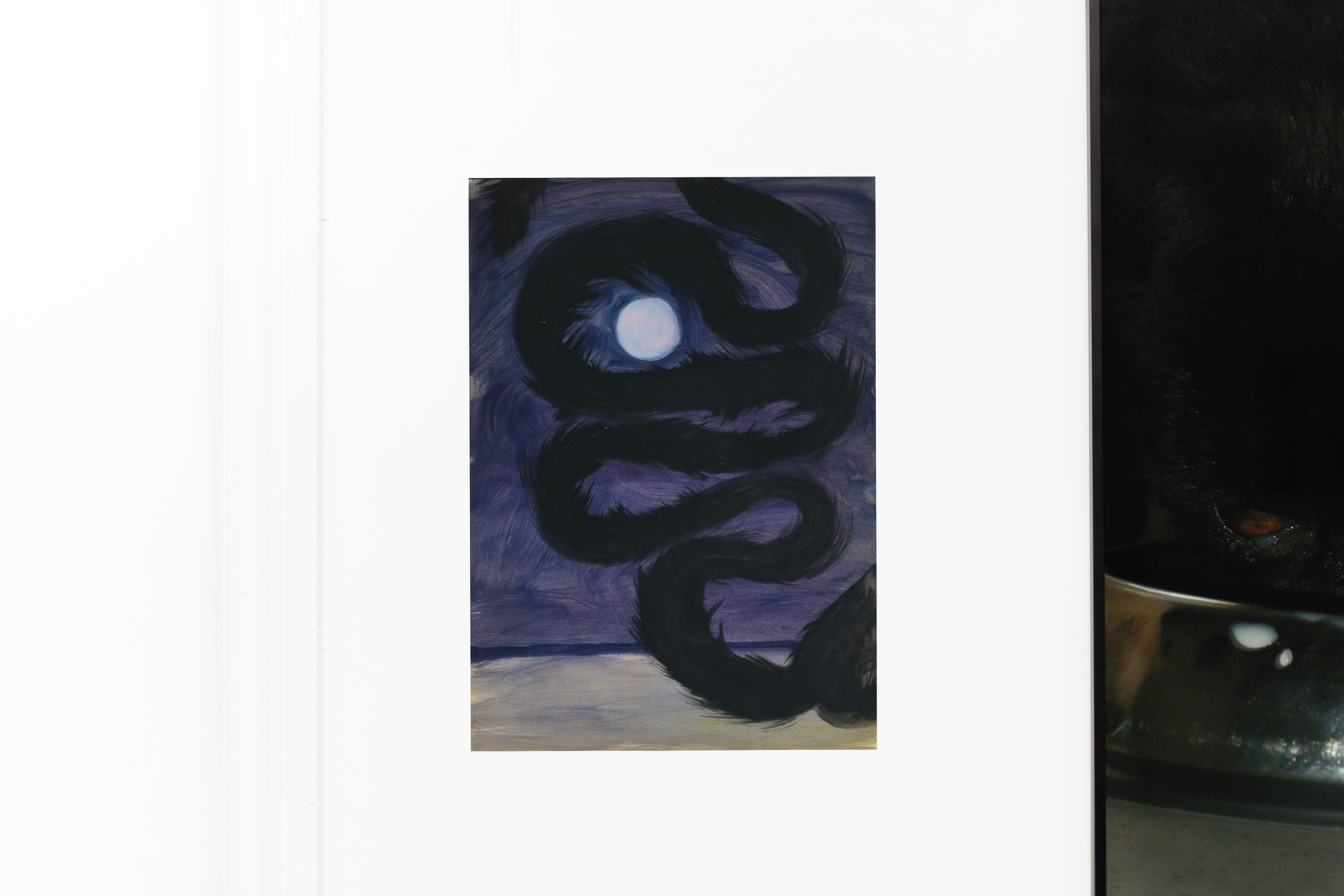 This exhibition will donate a 10% of its sales to
All Dogs Matter.
" All Dogs Matter is a dog rescue and rehoming charity working in and around London to transform the lives of unwanted and abandoned dogs. We also rehome dogs in need from overseas.
In 2021 All Dogs Matter rescued and rehomed 330 dogs with new owners. We also found forever homes for 48 unwanted and abandoned dogs from China, Egypt and Italy."
Dogs, like art, possess the beauty of a life that touches others.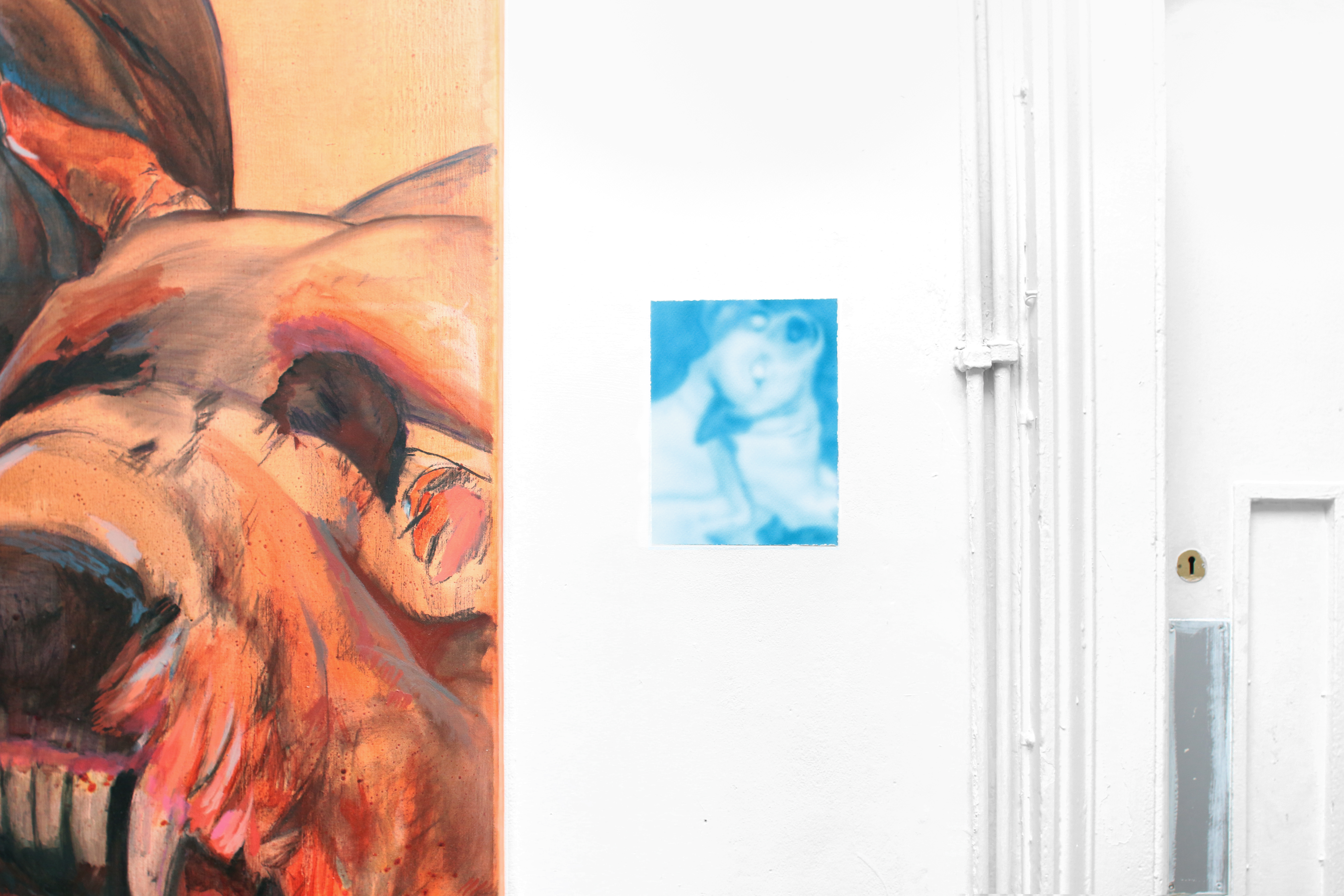 We have been incredibly lucky to be hosted this time by TAKE COURAGE GALLERY, a non-profit space for the development of workshops, exhibitions and creative events in New Cross, South London.
The show will than move into The Auction Collective for an online auction of all available lots.
Please find the link for registration here:
YOUR HEART TO A DOG TO TEAR.
PANG! PROJECTS X THE AUCTION COLLECTIVE.

PARTICIPATING ARTISTS
A Group Show.
15-30 September, 2022. LAB-ART Studio. Barcelona, Enric Granados 15-17. 08007. Barcelona, SP.